PRODUKT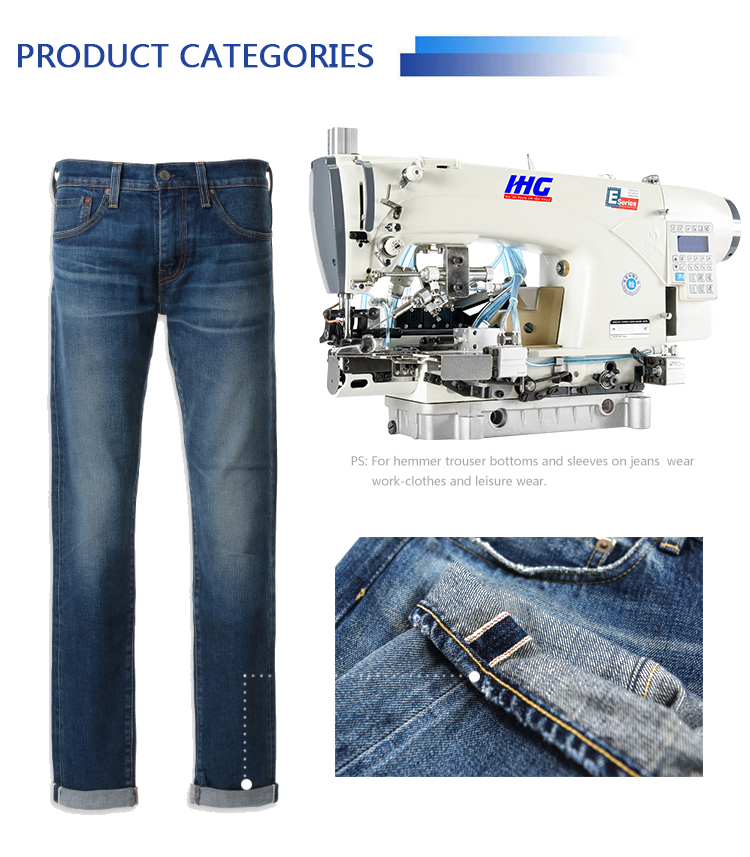 Brand
IHG
Model
IH-639DS-LS
Max. Sewing Speed
3000rpm/min
Price Includes
Machine & Controller & Table
AC Servo Motor

AC servo motor

(Hohsing/Powermax/Brother)

Feeding Mode
Mechanical Continuously Operating Upper and Lower Puller Feed
Power
550W 220V±10% 10A
Product Advantage

Electronic-Controlled device;

Increasing the operating efficiency as it can automatically trim;

Lift the presser foot;

Split & Close the hemmer;

......
*Anmerkung
- D-LS: Zeigt an, dass diese Maschine mechanisch kontinuierlich arbeitet.
- DS-LS: Zeigt an, dass diese Maschine den oberen und den unteren Abziehervorschub kontinuierlich bearbeitet.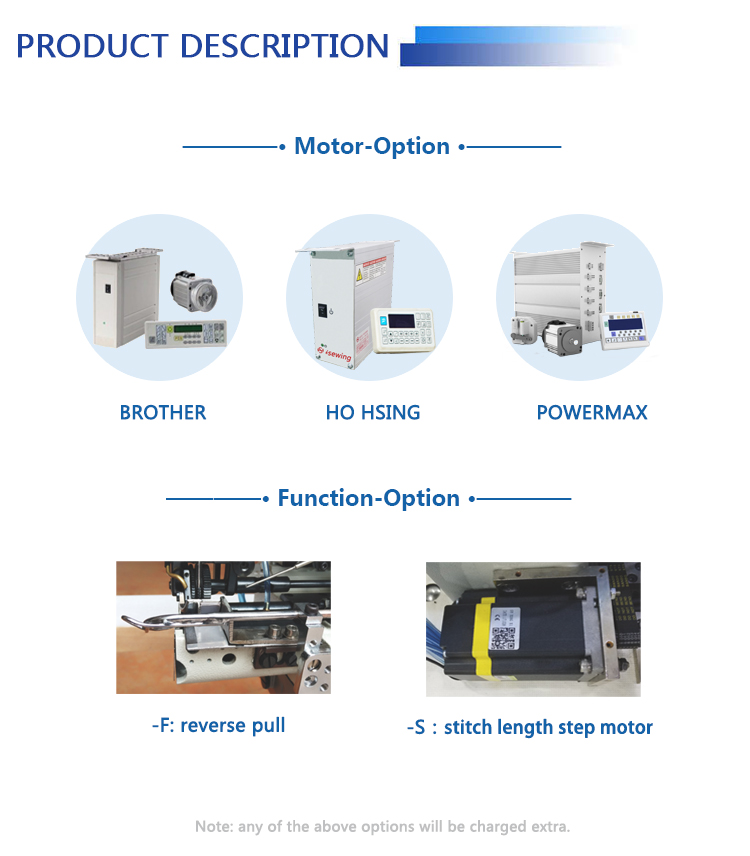 Unternehmen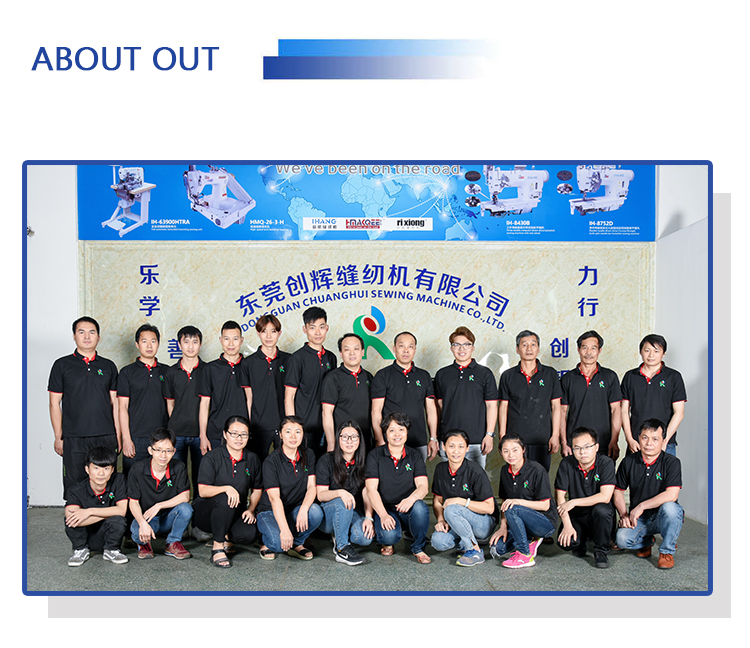 Dongguan Chuanghui Nähmaschinenunternehmen wurde 2003 gegründet.
Die Hauptprodukte des Unternehmens ziehen die Vorteile der Produkte aus dem In- und Ausland an. Weil wir aufrüsten, verbessern, besser, haltbarer machen, erhalten viele große inländische und ausländische Bekleidungsunternehmen Lob.
Produktions- und Betriebszweck ist: zur Überlebensqualität, zur Effizienz und zur Entwicklung, zur Suche nach Innovation, Ruf für den Service.
Immer einhalten: Qualität zuerst, die Glaubwürdigkeit der ersten, das Prinzip der Spezialisierung in der Herstellung von Nähmaschinen.
Mit über 15 Jahren Produktionserfahrung verpflichten wir uns, internationale Standards zu erfüllen. Wir könnten unseren Kunden exzellente Produkte und Dienstleistungen anbieten.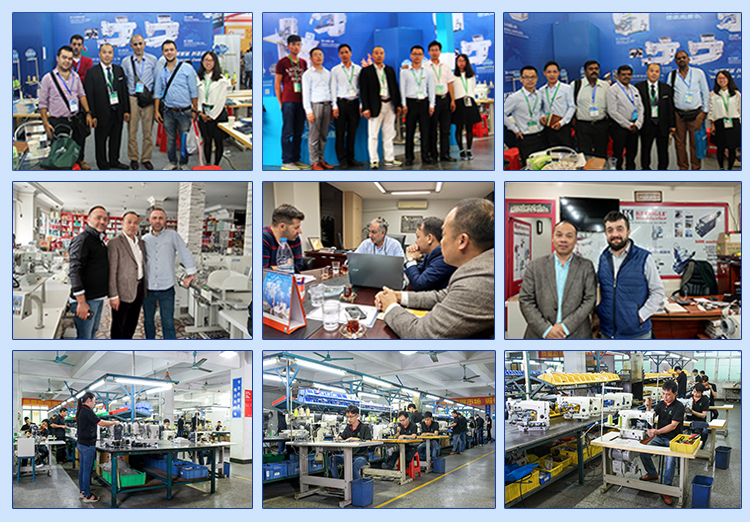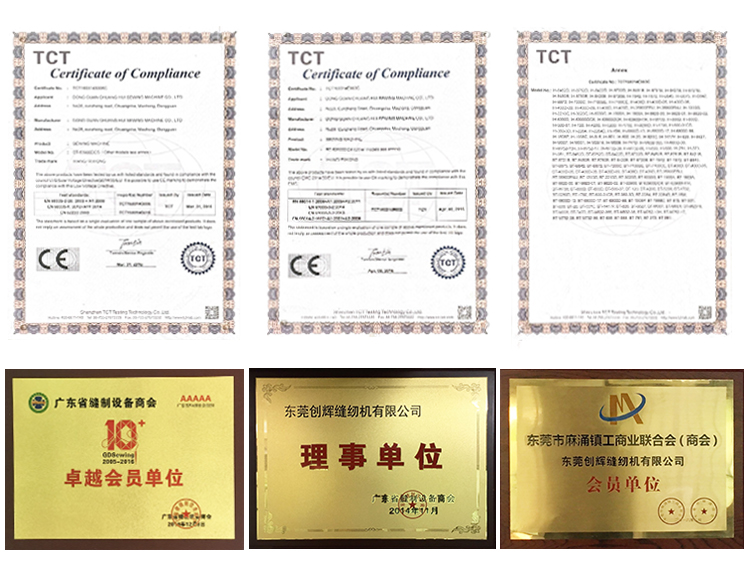 FAQ

Q1 Sind Sie Hersteller oder Handelsunternehmen?
Wir sind hersteller in Dongguan China. Spezialisiert auf Nähmaschinen seit über 10 Jahren.
Q2 Wie stellen Sie sicher, dass Ihre Maschinenqualität gut ist?
Wir haben professionelle Tachniker, die das Nähexperiment wiederholen, um den Mangel an Maschinen weiter zu verbessern. Wir haben viele Stammkunden, weil wir gute Qualität haben und sie erneut bestellen möchten.
Q3 Wie wäre es mit Ihrem Preis?
Unser Preis ist niedriger als der gleiche Maschinenpreis. Wir sind Hersteller und haben ein eigenes R & D Team.
F4 Wann können Sie versenden, wenn ich die Bestellung aufgeben?
Wir versenden die Ware über Guangzhou oder Shenzhen Port und Lieferung innerhalb von sieben Tagen nach Ihrer Bestellung.
Q5 Welche Zahlung akzeptiert?
LC / TT (Vorauszahlung)
Q6 Akzeptieren Sie OEM?
Ja bitte!
Q7 Vertraulichkeitsprinzip
Wir werden alle unsere Kundeninformationen und unser Logo in unseren Archiven behalten und niemals einem ähnlichen Kunden zeigen.